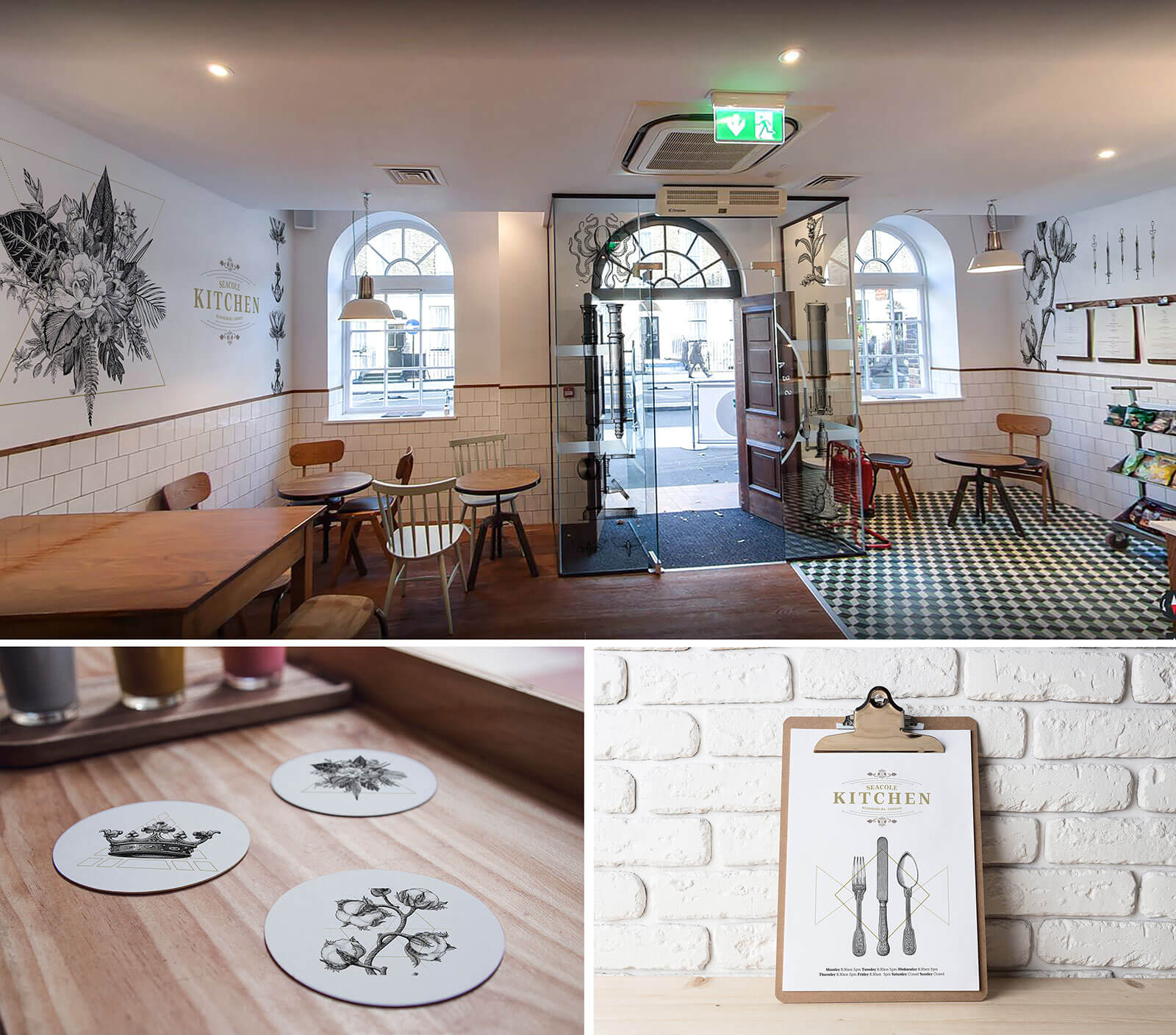 Why a Brand Refresh is Just What Your Restaurant Needs Post-COVID
It's been a tough few months for the restaurant industry. But with doors reopening, boosted by government initiatives such as Eat Out to Help Out, and a range of COVID-safe food solutions available, it's time for a comeback.
We've talked previously about how food brands need to be ready for this post-COVID surge. With thousands of UK businesses taking advantage of the government's restaurant support scheme, there's a lot of competition. Unfortunately, it's not just a matter of throwing open the doors and letting the customers flood in.
COVID hasn't changed what customers want. They want to spend their money in an establishment that not only serves great food, but makes them feel welcome and comfortable. The most potent way to do that is by making your restaurant a place that shines – and we don't just mean by cleaning it.
A beautiful, attractive brand is one of the most effective tools you have in your arsenal. And it goes beyond your logo and frontage. A good brand will run throughout your restaurant, from the art on the walls, to the tables, chairs, and counters.
There's never been a better time to refresh your brand. An eye-catching logo and premises could be just the recipe for maximising your post-COVID comeback. Caramba can help with that.
Brand refits post-COVID
For decades, Caramba has been working with well-known and well-loved food brands across the UK. No matter the prestige of a restaurant, sometimes things need freshening up and updating, and that's where we come in.
We partner closely with all our clients to develop beautiful brands that tell a story, and pull in customers. We then help them weave that brand throughout their premises, so their personality shines through in every aspect.
With our own team of qualified, talented fitters, we combine every aspect of restaurant branding and refitting into one simple process. From logo design to imagery and brand stories, to counter wraps, redecoration, and new signage concepts, we do it all. It couldn't be simpler.
Whether you want to make a new statement or bring your existing brand up to date, we can help.
Why Us?
Our portfolio is stacked with beautiful restaurant refits and rebranding, and we've worked with some of the most prestigious restaurants in the country. Below are just a few examples of our work.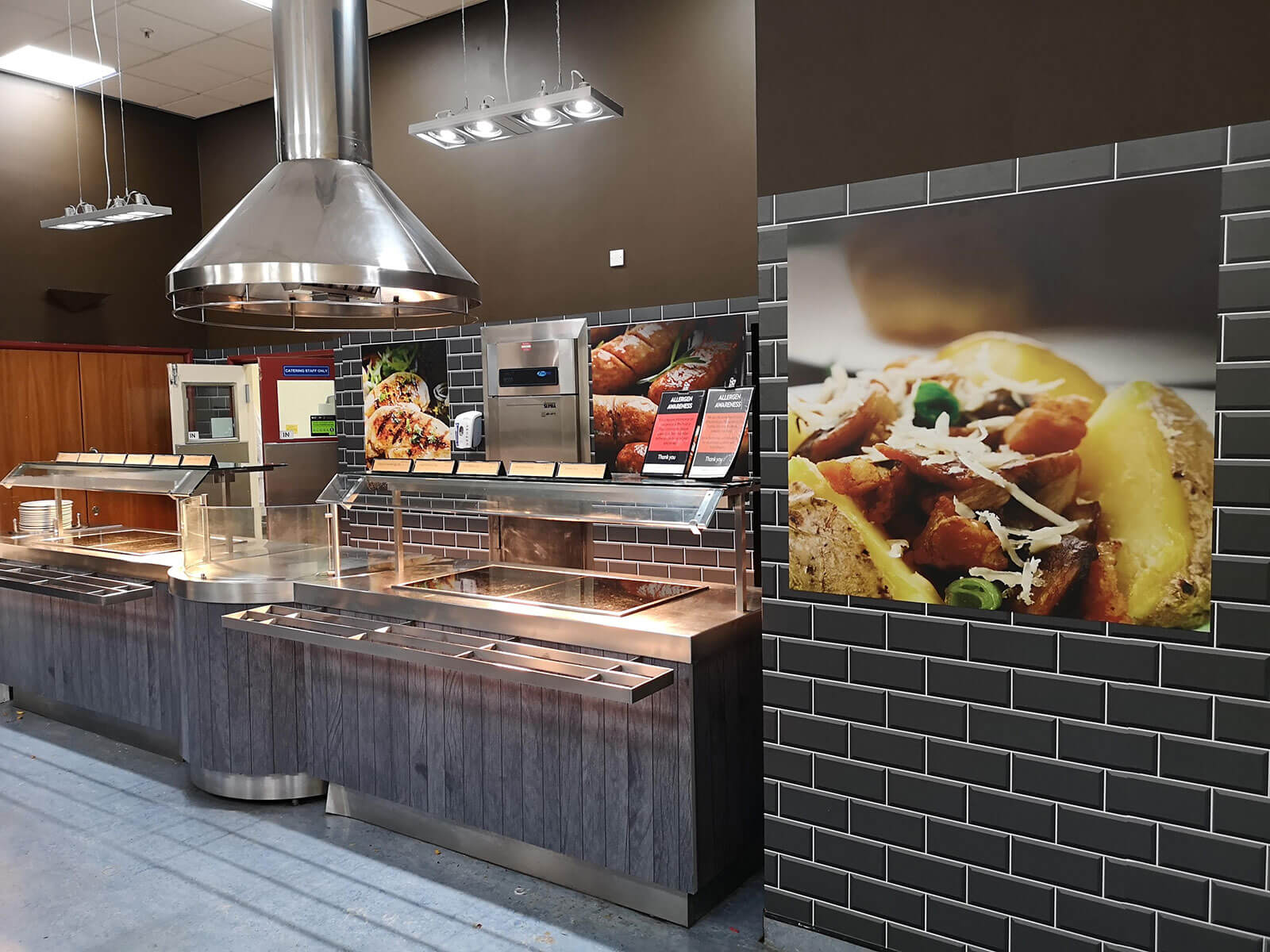 We took this tired canteen-style restaurant in location and brought it into the 21st century. We worked in tandem with the manager of this busy location to ensure the new brand and look mirrored the business' personality and identity.
From new wall art that put the delicious food front and centre, to a full counter re-wrap and new wallpaper, the client was ecstatic with both the finished result and the price!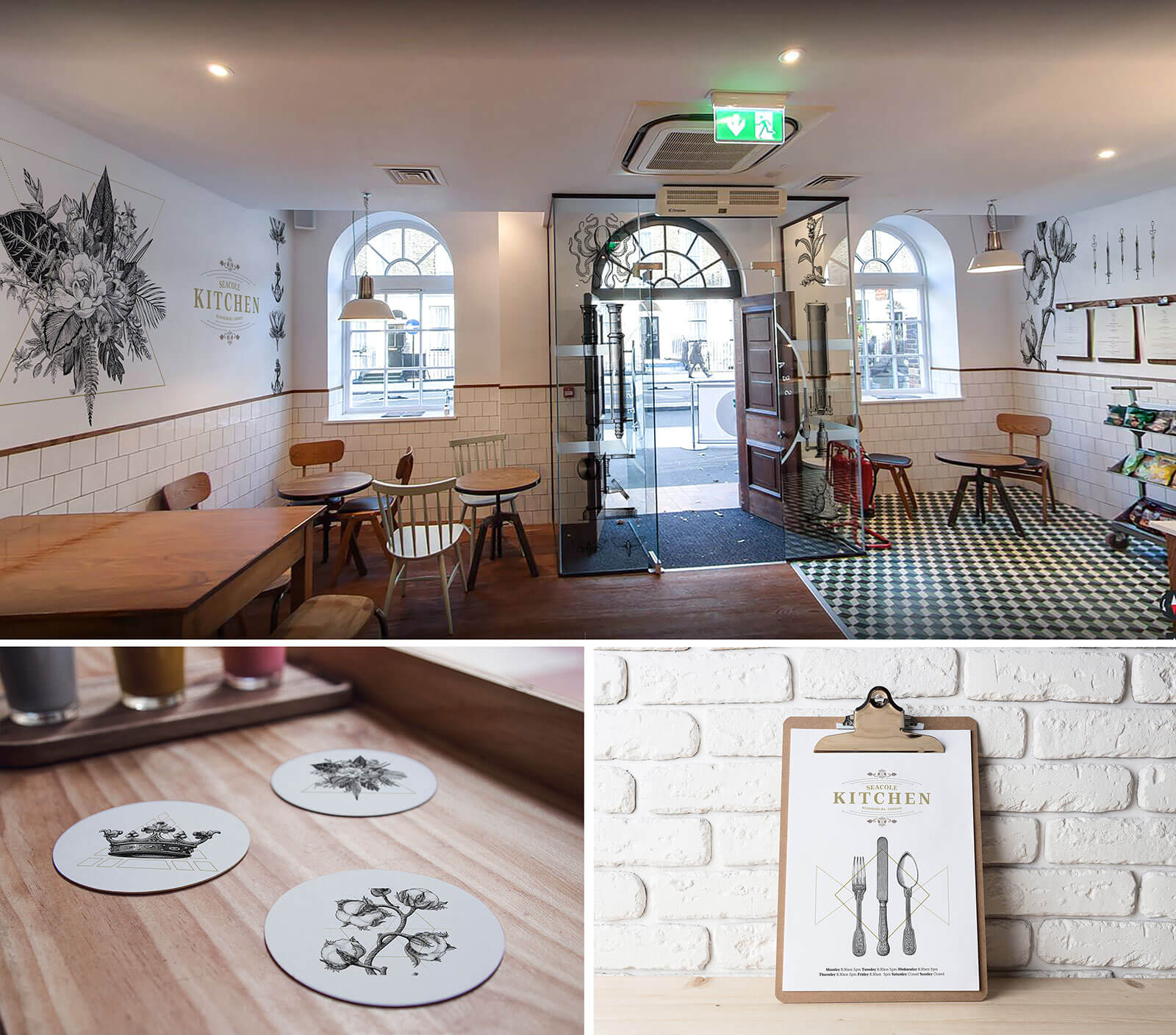 Design proposals for the heart of upmarket, fashionable Bloomsbury in London. The new brand had to reflect the heart and soul of this popular, cosmopolitan establishment, and the gourmet, premium food they offer.
Via beautiful, communicative wall art and a range of on and off-table decoration, we worked hard to ensure this new brand delivered on every level.
Why now?
We know what you're thinking. A brand refresh is the last thing on your mind: you want to get the doors open and the customers in. You can't afford to stay closed so fitters can come in and do their job.
A brand refresh could be vital to getting those customers in. Post-COVID, there's more competition than ever. Your location needs to go beyond a poster advertising Eat Out to Help Out and be a colourful, attractive prospect to your customers. A brand refresh is one of the most effective ways to do that.
What's more, we do everything we can to ensure your business isn't unnecessarily affected. Our skilled fitters are fast and trained to keep disruption to a minimum.
Time to refresh?
Ready to talk to us about how we can help you with your brand refresh? Get in touch with us on 0121 684 8485, or email hello@wearecaramba.com.