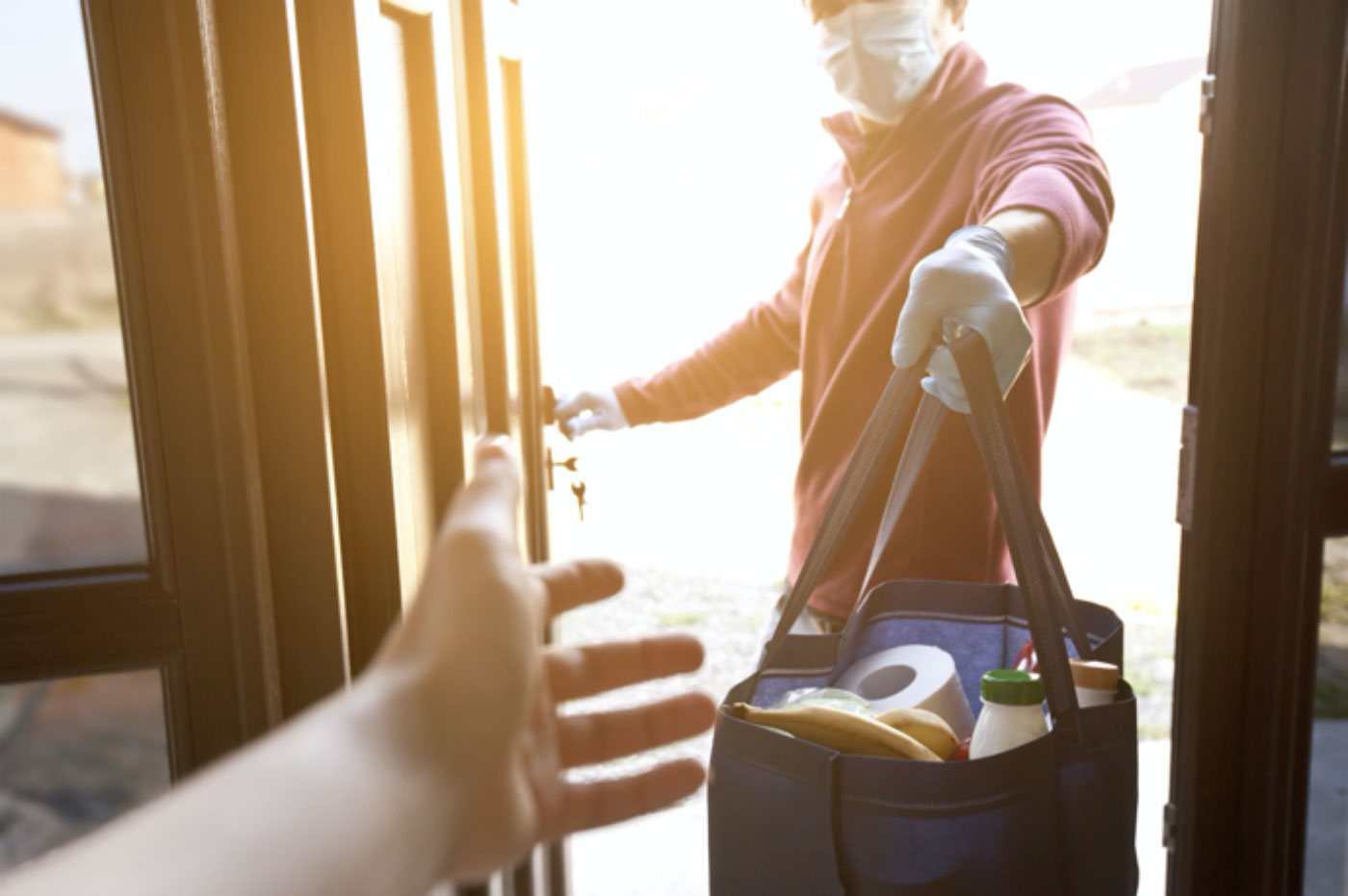 Supporting local food banks in partnership with our clients
At Caramba, we take our corporate and social responsibility seriously. That is why we are proud to have played a vital role in assisting our food services clients in donating much-needed supplies to food banks via our Redditch distribution centre.
At a time when so many are struggling, in Birmingham and beyond, we feel it is more important than ever to do our bit.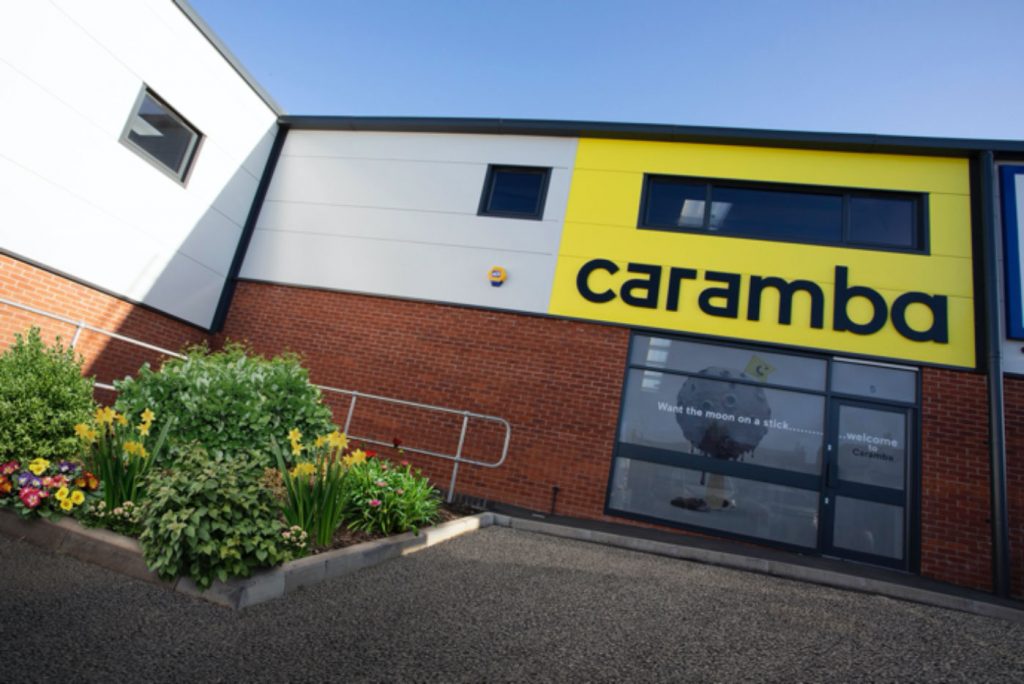 'Potential record need for foodbanks this winter'
This month, the Trussell Trust – the UK's primary food bank charity – released a statement warning that Winter 2020 could see record numbers of people seeking out food banks to feed themselves, with a projected 61% rise in the need for food banks in the coming months. The statement said that the coronavirus crisis, coupled with a lack of support for those without income, has left food banks facing the monumental task of providing six food parcels every minute.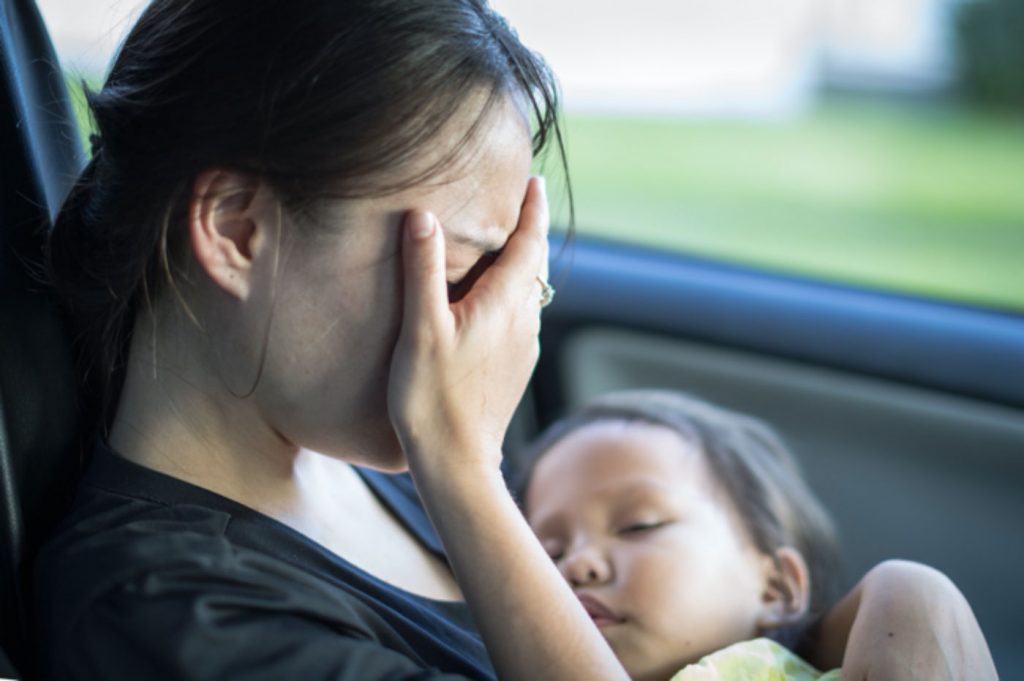 A spokesperson for the Trussell Trust said: 'As we face the prospect of a second wave of Covid-19, we need to draw on the determination we saw back in March and April to provide people with the lifelines they need to weather this economic storm. This means ensuring everyone has the money they need for the essentials, so that no one needs to use a food bank.'
The charity has urged the government to do more to support those currently relying on food banks during the crisis, by locking in a £20 uplift to Universal Credit, suspending benefit deductions, and investing in local welfare systems. It hopes that with greater support measures this surge of food bank usage caused by the current COVID-19 crisis can be avoided.
What we are doing to help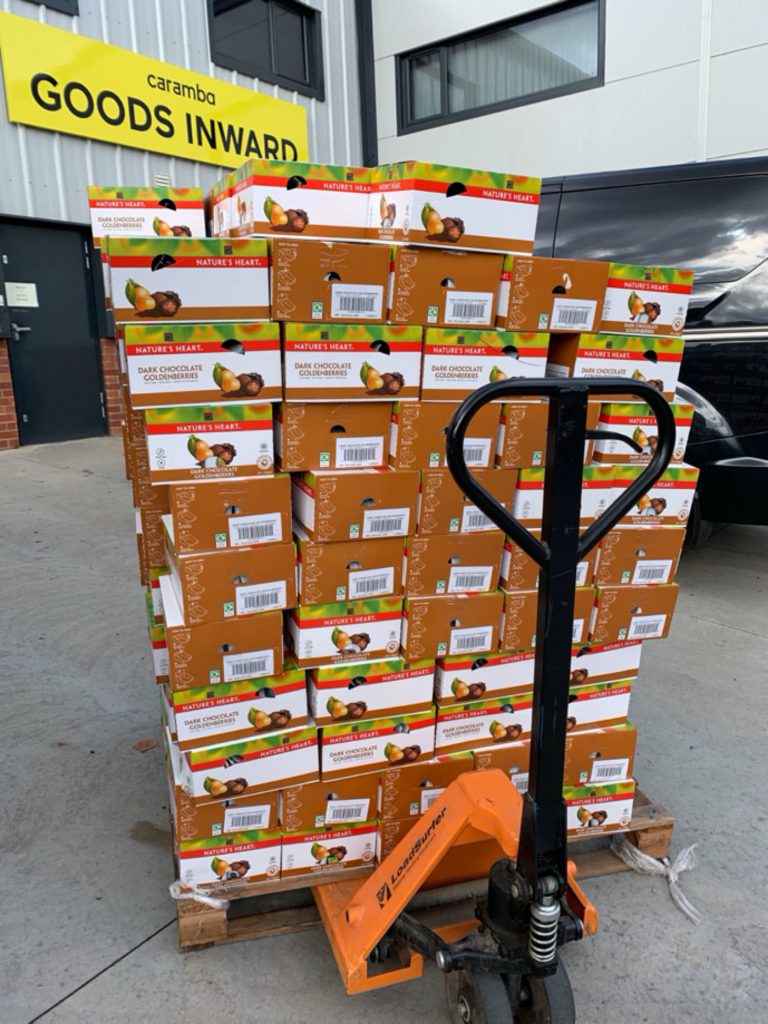 In the meantime, we at Caramba firmly believe that everyone needs to do their part to support the most vulnerable in our society.
We have recently been facilitating food donations to food banks on behalf of our numerous food services clients, and collating and distributing pallets of vital nutritious snacks from our distribution centre in Redditch.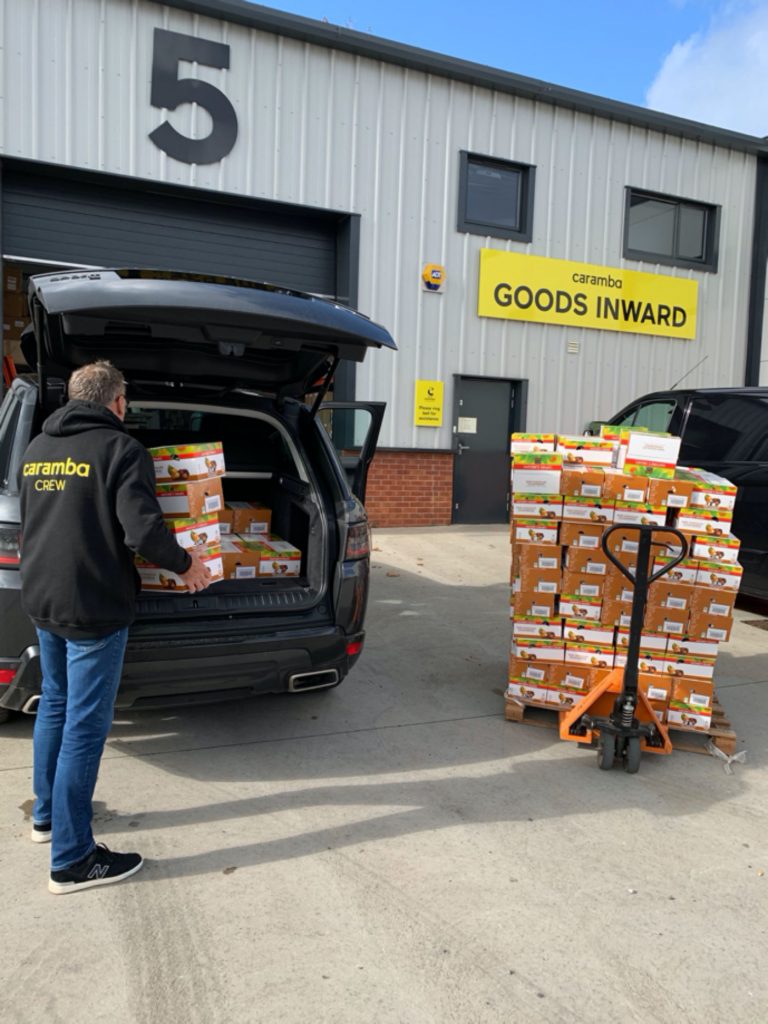 We were able to deliver these pallets free of charge to the Helping Hands Food Bank at the Renewal Centre in Solihull. This hugely important service is a lifeline for some in the local community, and is run entirely by volunteers.
We are incredibly proud of staff at our Redditch distribution centre, who have not only been working tirelessly throughout the pandemic to support our clients, but have also been more than willing to play their part in getting these pallets to the people who most need them.
How you can help
The service the Helping Hands Food Bank provides is crucial, but as a volunteer team the charity needs all the support they can get. Alongside our own support, we have been urging our clients and customers to donate whatever they can. So far, we have been thrilled by the response and kindness of our partners.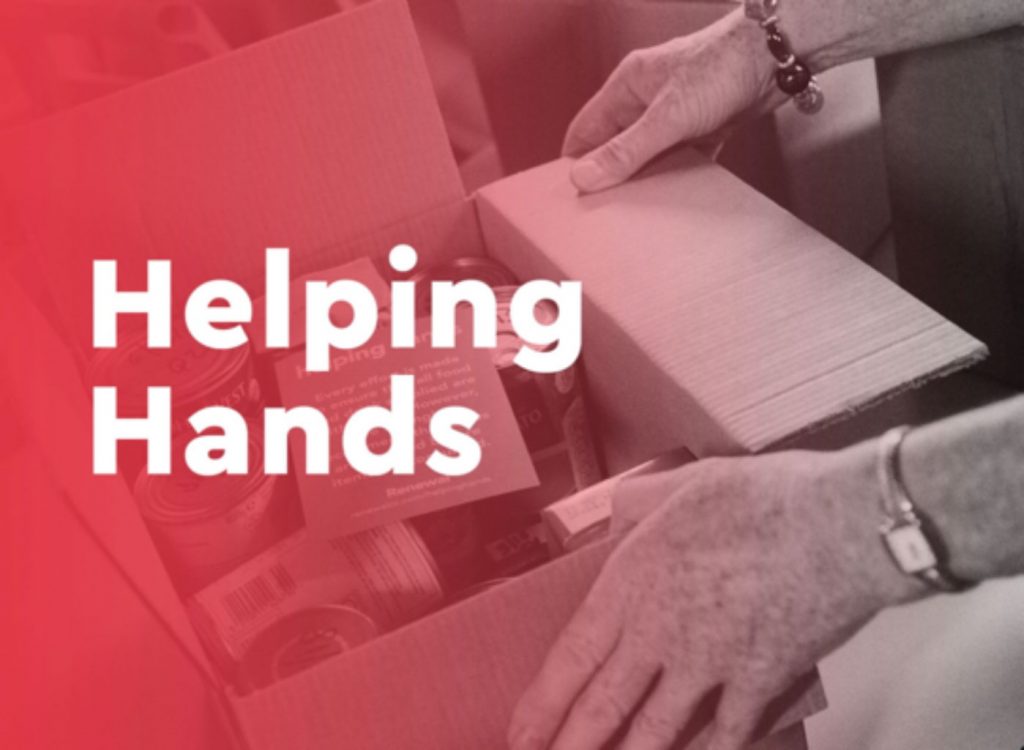 If you would like to support the food bank with a donation, please visit the Renewal website, or take your donations to the designated drop off points in Solihull or Chelmsley Wood.
If you are a business and want to discuss how our distribution facility might be able to help facilitate your donation, call us on 0121 684 8485, or visit our contact page.