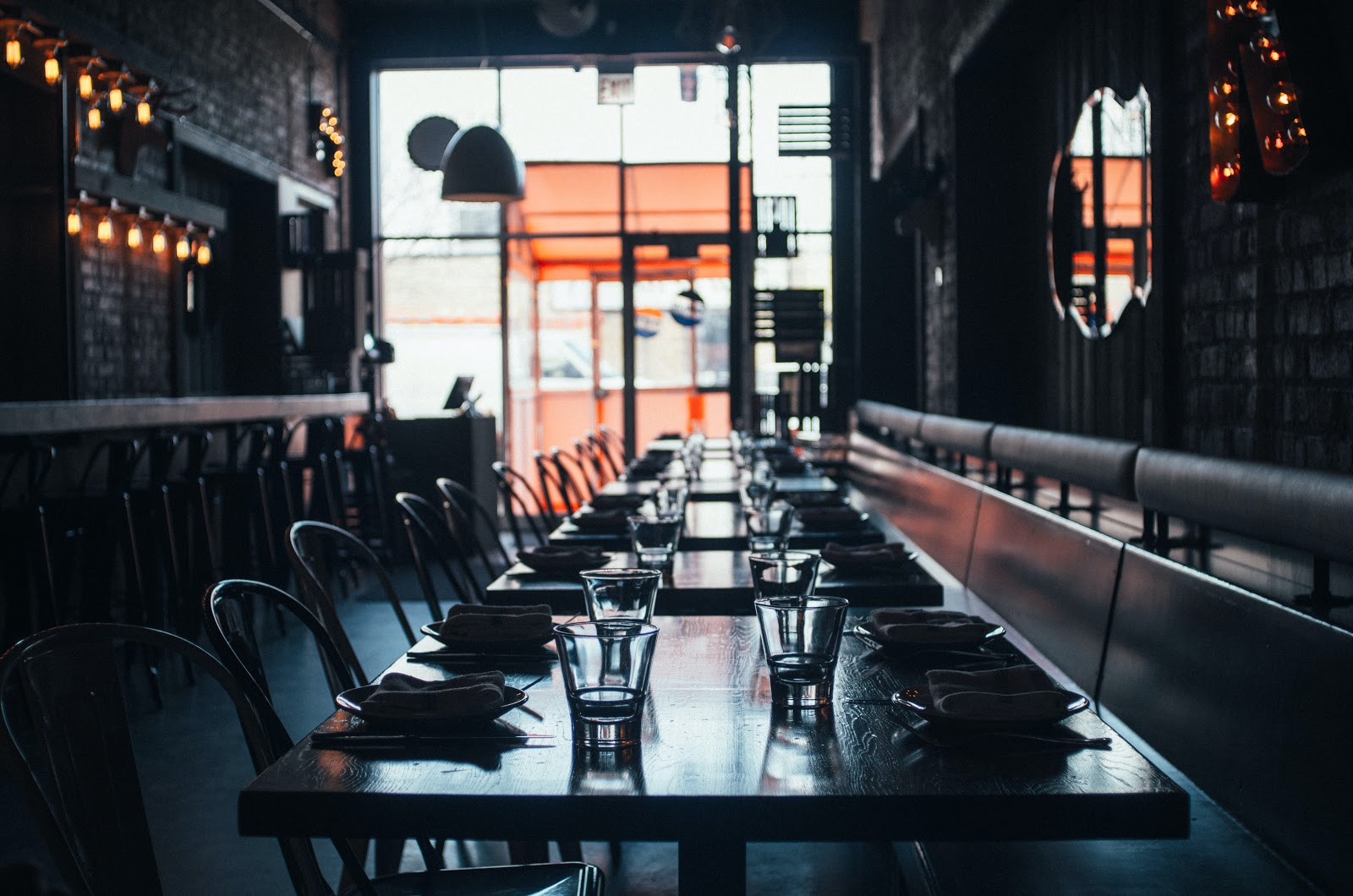 Covid Solutions For UK Bars, Restaurants and Pubs
As the UK carefully comes out of lockdown and non-essential businesses reopen, it is becoming clear to many that the world has changed, with everyday tasks now providing a unique challenge. One area where this fundamental shift is being felt most is the customer service industry. With bars, restaurants, and pubs set to reopen on July 4th, managers are scrambling to find effective solutions for preventing the spread of COVID-19 with a minimal impact on service and profit.
Customer service solutions during COVID-19
Despite the relaxing of lockdown measures, experts have been quick to point out that COVID-19 remains a threat. Official advice continues to urge people to remain alert and respect social distancing. This poses a challenge in dining and bar settings, where there is often minimal space to work with. It also puts customer service workers such as servers and bar staff at risk, as well as customers.
While these businesses have remained closed for the past few months as part of the effort to 'flatten the curve', and prevent the NHS from being put under pressure, similar businesses in other countries have remained open. In many US states, restaurants and bars reopened far sooner than in the UK, though some measures were put in place.
Starbucks, among other popular coffee chains, put focus onto their takeout offering in Canada and the US. Customers were allowed into stores in small numbers, whilst wearing masks, to buy their drink to go. Acrylic screens were often put in place to prevent the transmission of microbes between cashier and customer.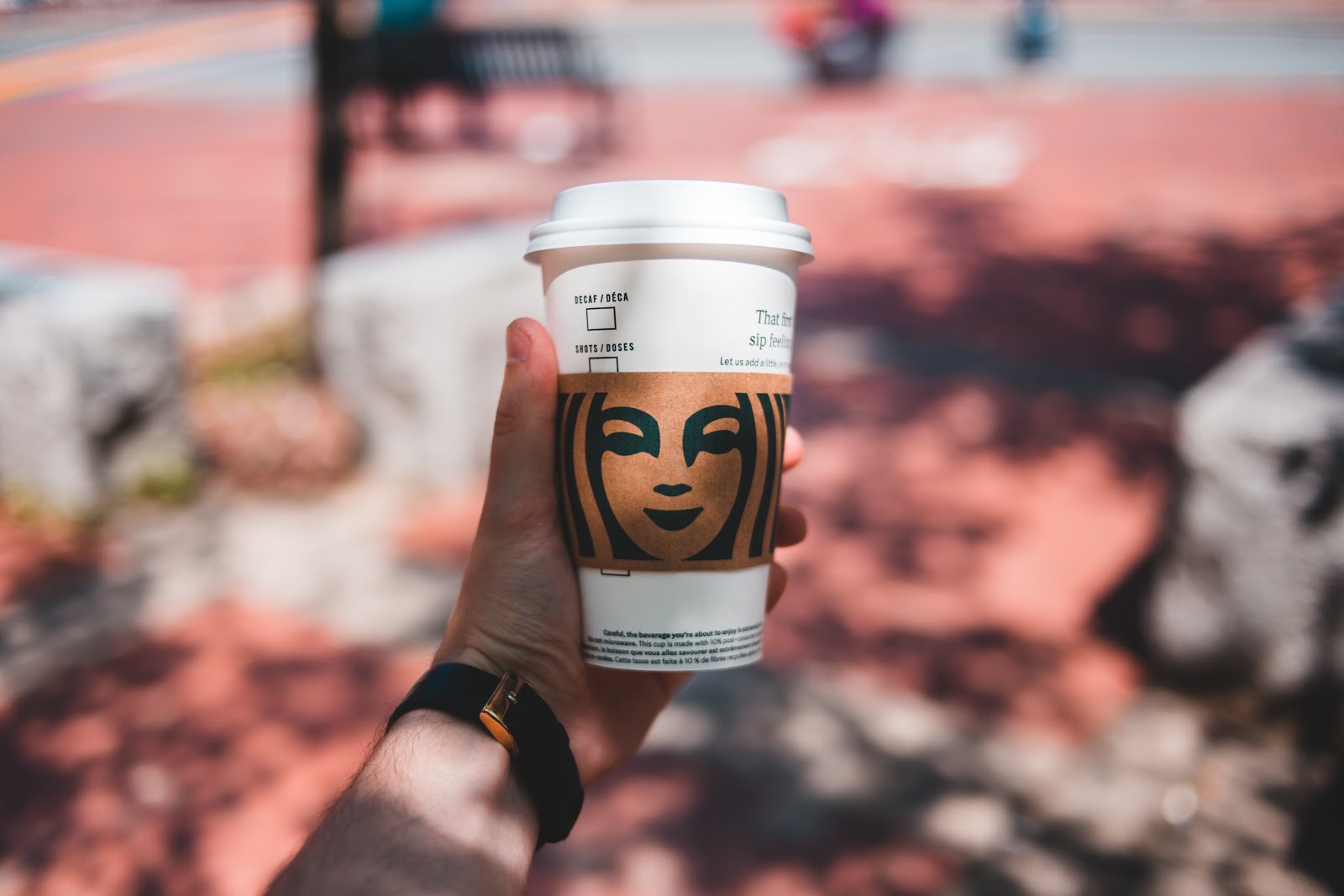 Unfortunately, these measures are not applicable for restaurants, bars and pubs which only offer a dine/drink-in service when service resumes in the UK on July 4th. There is also immense pressure from the public for these businesses to offer a sense of normality and interaction after months of cabin fever.
In Europe, restaurants and bars have adopted some unique coronavirus dining solutions since being allowed to reopen. In Amsterdam, Mediamatic Biotoop, an art-centre and restaurant, installed a series of greenhouses allowing diners to eat safely. Serving staff wear PPE and deliver food into the two-person structures on a long plank.
Coronavirus Dining Solutions for the UK
For now, in the UK it seems that restaurants and bars with outdoor spaces are better positioned for reopening on July 4th. This extra space will negate many of the risks of allowing customers into small indoor spaces. Small numbers of patrons can be allowed inside to keep numbers at a manageable level.
Pubs with beer gardens are already equipped with space for patrons to respect social distancing. Many pubs in the UK are erecting outdoor structures such as tents and sheds, though this can be costly.
Premises without or with limited outdoor space will be more heavily affected. More spacing between tables to adhere to social distancing is a given, supported by other measures such as masks for staff, and contactless payment. City-centre locations with minimal space to work with, or tables with limited movement options, are sure to see a greater impact from the current situation.
Here at Caramba, we've identified several solutions to challenges posed by COVID-19 for bars, restaurants and pubs. We want to make it as easy and cost-effective as possible for these businesses to provide a safe, relaxed and efficient service without impacting branding and atmosphere considerations.
One example of our COVID-19 bar and restaurant range is our effective wooden bar table dividers. These are ideal for outdoor use such as pavement seating, eliminating the need to space tables further apart. This is especially useful when space is limited or when tables are fixed. These wooden dividers can be quickly produced and fitted, and are supplied with branding considerations in mind to retain the aesthetic of the premises.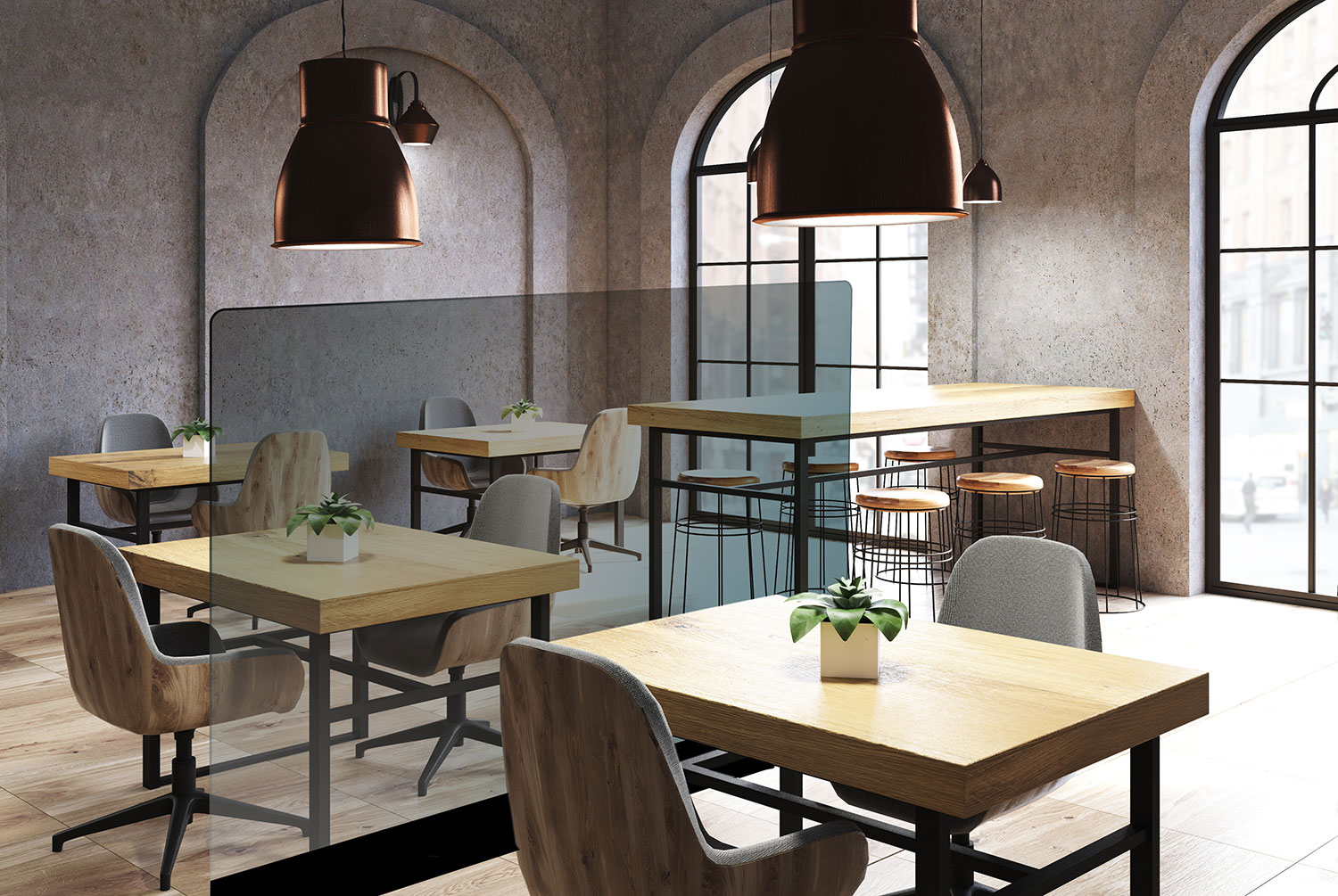 For indoor use, we also supply COVID-19 area screens designed for use both between tables and on bench seating. These dividers are clear and have a minimal impact on restaurant aesthetics whilst offering an effective way to minimise the spread of microbes. We also offer sneeze-screens and till screens to protect other areas of your restaurant and bar and maintain the atmosphere of your space whilst keeping customers safe.
The Caramba range of COVID-19 solutions also includes hand sanitizer stations, a range of floor and door stickers, as well as posters to fully communicate with and direct your customers.
To learn more about Caramba's offering for customer-facing businesses during COVID-19, visit our dedicated solutions page. Alternatively, to discuss your project with us, get in touch via our contact page.