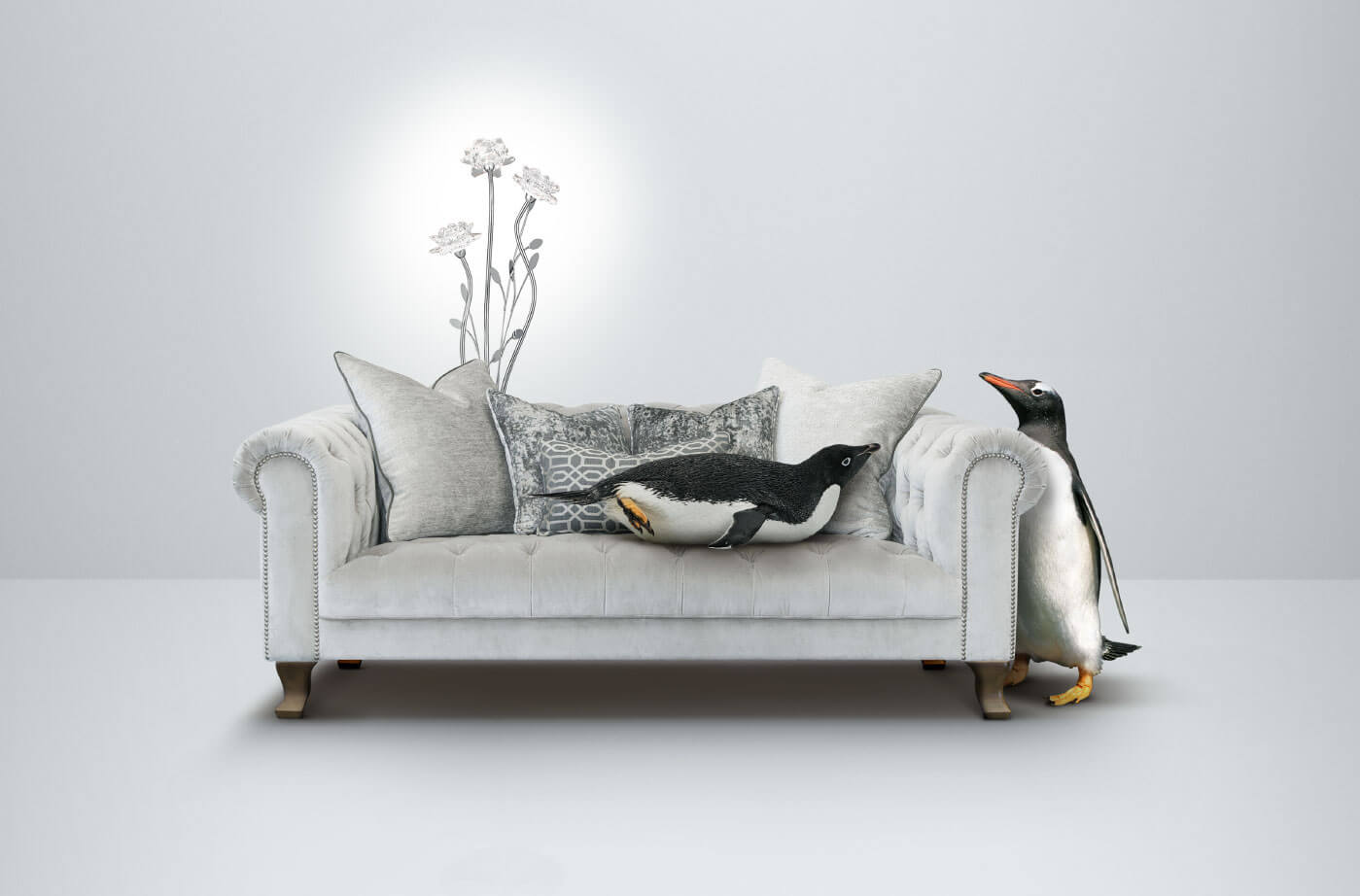 Caramba Creates Unique Winter Sale Campaign for Lee Longlands
Caramba worked closely with furniture giant Lee Longlands to create their exciting and unique 'Wonderfully Different' Winter Sale brand campaign.
The campaign was intended to extend beyond Christmas and avoid typical holiday themes. Overall, the client required a colourful and effective campaign which would remain effective throughout the winter period. We were more than happy to help.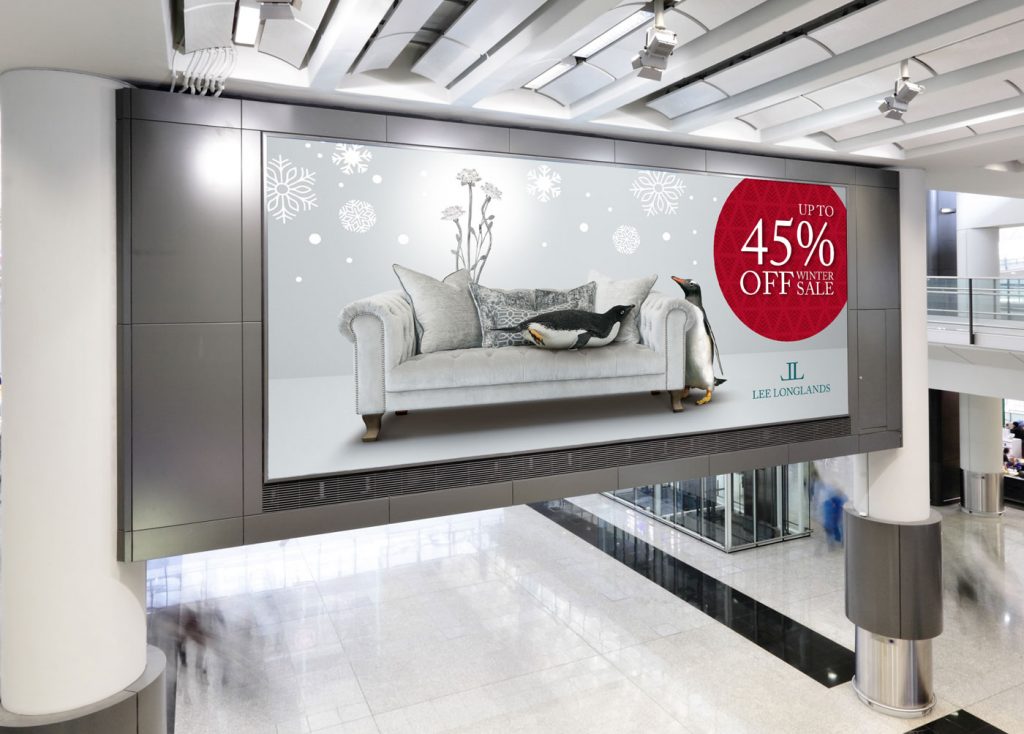 The project
We had previously worked with Lee Longlands on other creative and unique campaigns, and they approached us seeking our expert advice on their 'Wonderfully Different' Winter Sale campaign for 2020/21.
The Wonderfully Different sale features cutting edge contemporary furniture design, from some of the world's best furniture brands, including Natuzzi and Venjakob.
Thanks to our partnership with Lee Longlands, and our knowledge of this mainstay local brand, we were able to produce a campaign we knew would be appealing to both the client and their customers.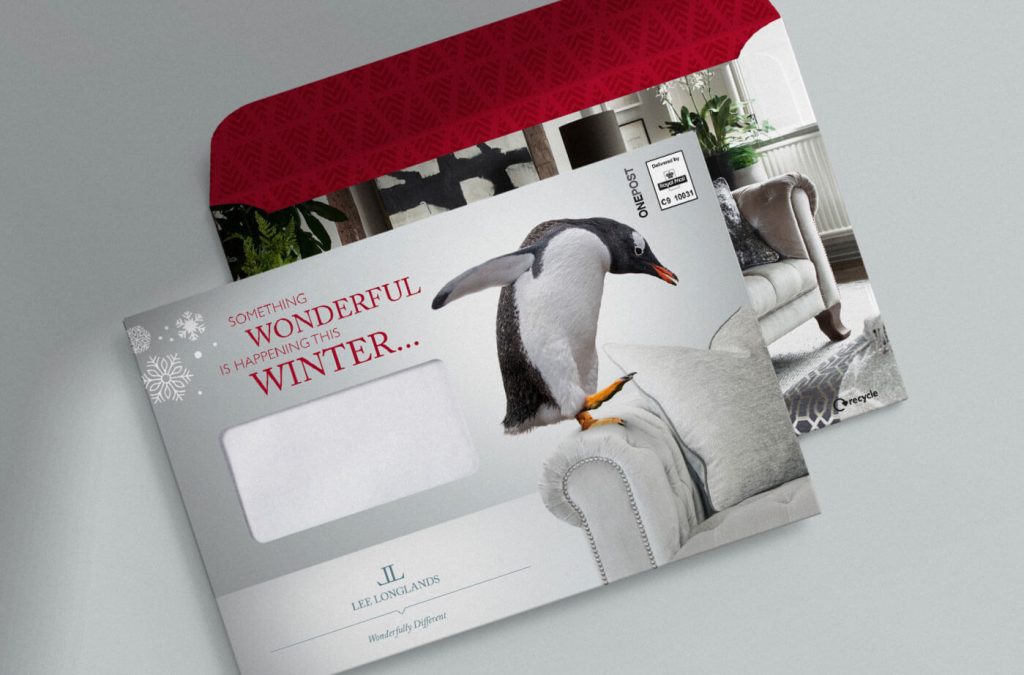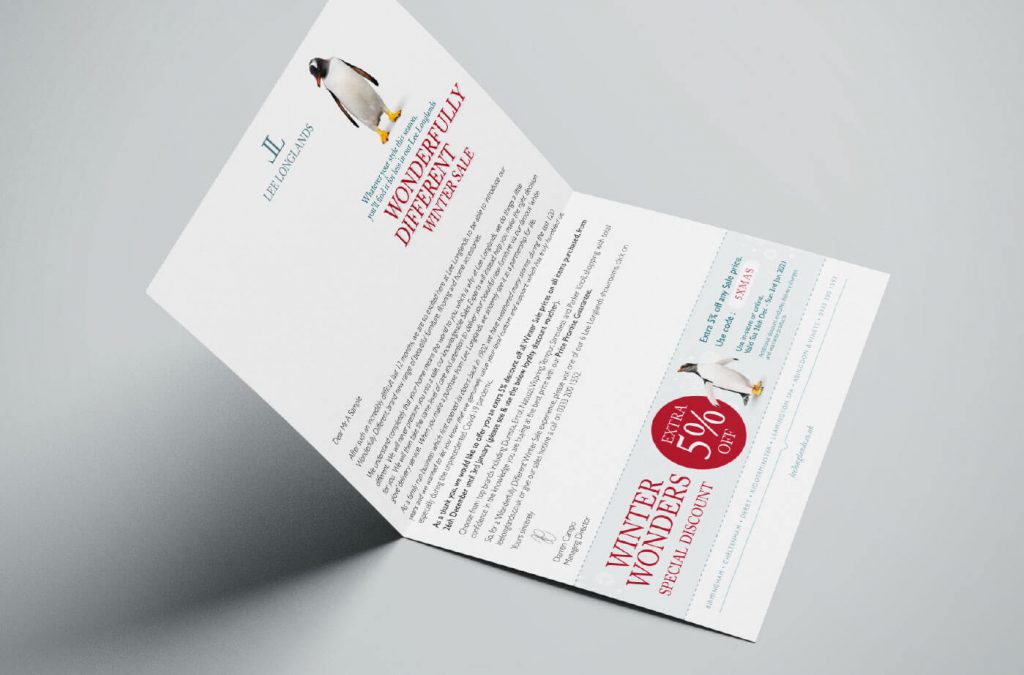 The campaign would need to be effective beyond the standard Christmas period, and run into 2021. To that end, our design experts avoided using 'typical' and traditional holiday themes, such as Santa Claus.
Instead, the campaign makes use of more general, but still effective, Winter themes. Throughout the campaign, wintry effects such as snowflakes and bright red text evoke the best bits of Winter, all centred around an adorable penguin character.
Collateral produced by us, featuring this attractive and effective branding, included direct mail letters, brochures, and online branding. The theme naturally flowed through the client's stores in a cohesive way, imbuing their entire brand output with this beautiful wintry motif.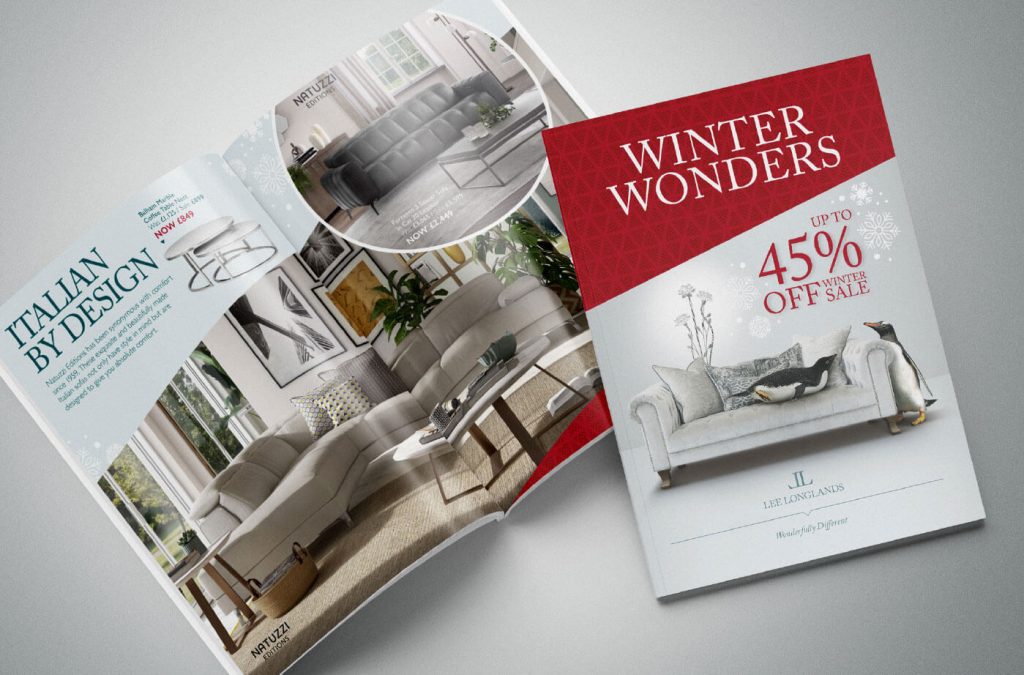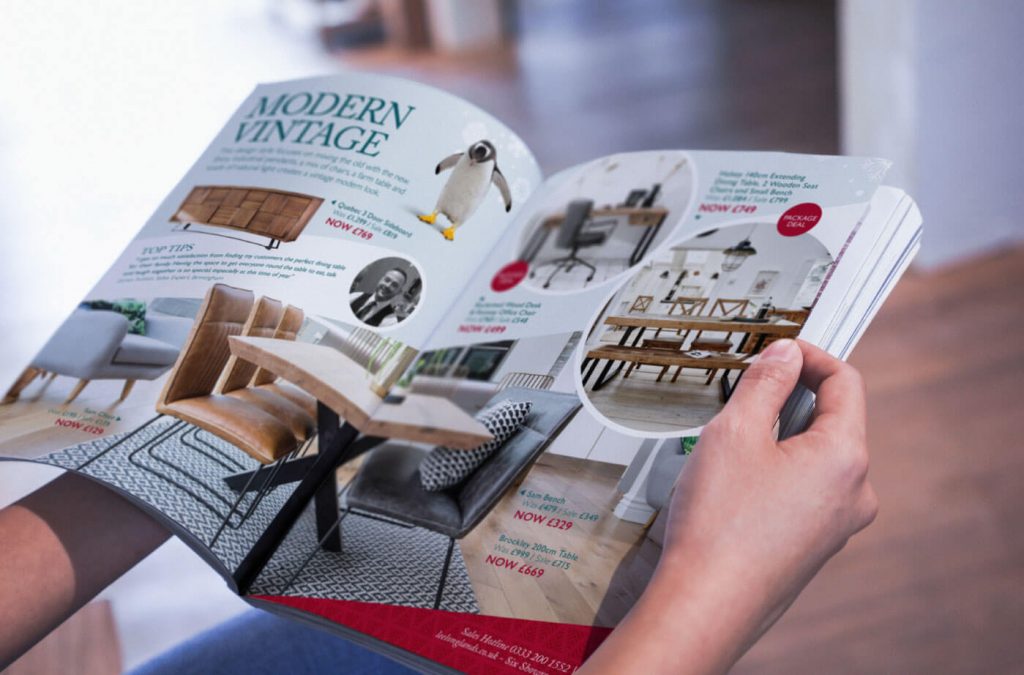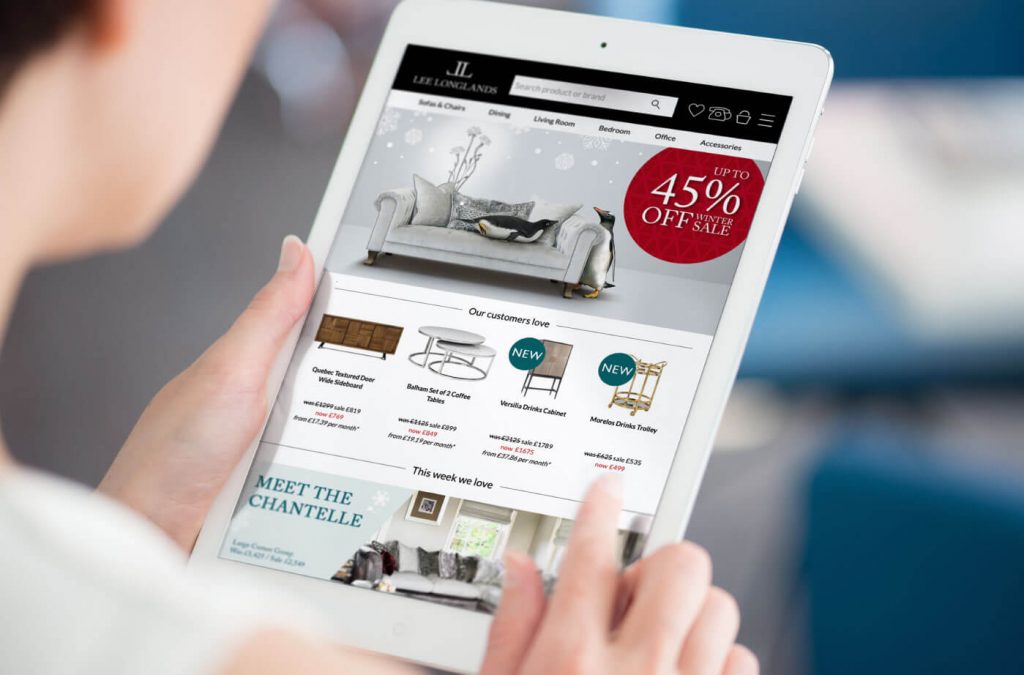 The result
Lee Longlands was incredibly happy with our imaginative approach to this campaign. Implemented at the start of the Winter sale period in 2020, the campaign continued through Christmas into the New Year, as intended.
We were ecstatic to create this campaign for Lee Longlands, producing a campaign theme which was not only unique, but fun and engaging also.
Caramba has decades of experience in creating effective brands and campaigns. We have helped hundreds of companies cultivate brand identities which tell their story and, most importantly, get customers in the door.
Can we help you? Call us on 0121 684 8485, or email hello@wearecaramba.com